News of the Club
February 10
The Klingberg organization is hosting a Concours on June 20th and the members of the Franklin Club have been officially invited.
Click here to read important information for Franklin owners that attend.
For more information contact Andrew Sullivan at (860) 368-9239, or
email andrew1sullivan@hotmail.com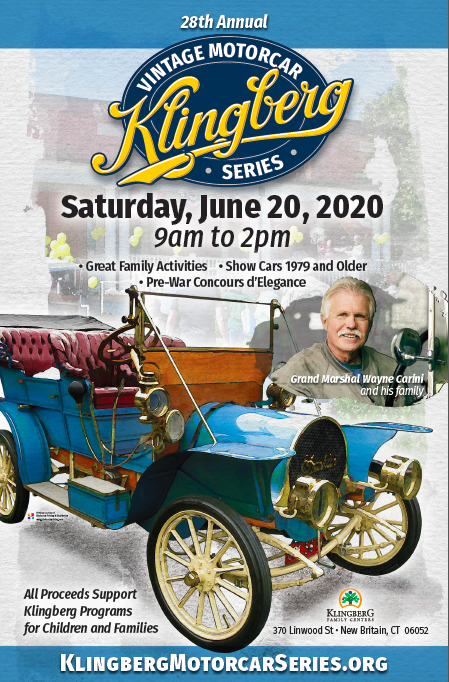 Member Update
April 3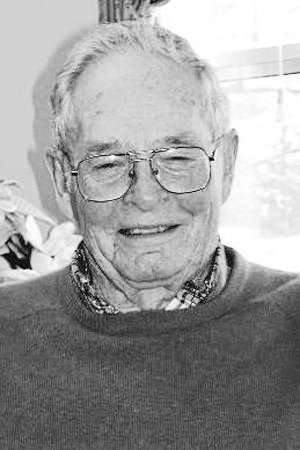 We sadly note the passing of past president Carl R. Barker of Falmouth who died Monday March 30, 2020, at home. He was born June 26, 1928, the son of George J.Barker Sr. and Eva Burns Barker. Carl is survived by his loving partner, Barbara Reed, his two sons, Bradford and Christopher, a daughter, Susan Laughlin and her husband, Tim and two granddaughters, Emily and Colleen Laughlin. His sister, Olive, also survives him. Carl's wife, Nancy, predeceased him in 2008. His brothers Earle and George, as well as his sister Jean also predeceased him.Carl graduated from Deering High School in 1946. After spending a few years in the Army, he attended and graduated from Springfield College in Springfield Massachusetts. He also did graduate work in psychology at the University of New Hampshire.His first career was as a teacher, coach, and guidance instructor at the high school level in both New Hampshire and Vermont. Following that, he moved back to Portland and entered the investment securities business.For the next 40 years he worked in the Portland area assisting his clients with their financial planning needs. Carl was the first person in Maine to attain the certified financial planner designation. For over 25 years he was an active advocate for people with Parkinson's disease. He served as president of the state of Maine Chapter of the American Parkinson's Disease Association and was a member of the board of directors and vice president of the Maine Parkinson Society. He was responsible for establishing and maintaining Parkinson's support groups throughout the state.He also volunteered as a "practice patient" for medical students at Maine Medical Center and the University of New England. He was a member of the medical center's shared decision making task force. For over 50 years he was an active member of many antique car clubs and was particularly active and former president of the H.H. Franklin Club. Throughout his life he enjoyed restoring and driving many different antique cars. He was an amateur musician and was known throughout the area for his harmonica playing and teaching. He enjoyed writing short stories and poetry and leaves behind his life story in the form of numerous vignettes and poems written throughout his lifetime.At his request there will be a family service on the shore of Casco Bay this summer. Arrangements are under the care of Funeral Alternatives, 46 Bath Road, Brunswick, Maine, Condolences may be expressed at www.funeralalternatives.net In lieu of flowers, donations may be made to: Hospice of Southern Maine, 180 US Rt. 1, Scarborough, ME 04074
February 29
We sadly note the passing of John Clayton "Jack" Lanford, 89, of Roanoke, Va., who died on Friday, February 21, 2020, after a period of declining health. He was born on June 13, 1930, in Cumberland, Md., a son of the late Stanard F. Lanford Sr. and Beatrice Compton Lanford. Known for his generous spirit and kind nature, Jack will be sorely missed by a legion of family and friends.

He was raised mostly in West Virginia, where his father worked in highway construction. The seeds of Jack's future career were sown as he accompanied his father to job sites. He started to work in the summer of 1944 when he was 14 years old, working on railroad relocation jobs in Kentucky, West Virginia and Virginia. The family later moved to Roanoke where Jack played football for William Fleming High School. He received a football scholarship to attend Virginia Military Institute (VMI) where he recalled many wonderful football stories and made lifelong friends.

Jack received an engineering degree from VMI in 1952 and served as an officer in the United States Army Corps of Engineers during the Korean conflict. He joined his father's construction firm in 1953 when they had a contract to build a portion of the original West Virginia Turnpike. Upon the death of their father, Jack and his brother, Stan, took over the company and with the help of their mother and other loyal employees began to grow the business, changing its name to Lanford Brothers Company in 1960. Jack and Stan were not only brothers and business partners, but lifelong best friends who enjoyed each other's company immensely. It was part of the reason Jack said that going to work never felt like a job to him. He loved the work and the friends made along the way. He and Stan jointly authored a book about their company and the people who made it a labor of love. In 1985, they bought an interest in Adams Construction Company of Roanoke, where Jack served as CEO until his retirement in 2006.

He served in the leadership of the transportation industry in various capacities over the course of his career. Jack was president of the Virginia Road and Transportation Builders Association in 1977 and president of the contractors' division of the American Road and Transportation Builders Association (ARTBA) in 1981. In 1991, he served as chairman of ARTBA, as well as of The Road Information Program (TRIP), both based in Washington, D.C. That year, he also served as president of the Virginia Asphalt Association, based in Richmond, Va. A year later, Jack received the ARTBA Award, the association's highest honor, for his work toward passage of landmark highway investment legislation.

As part of his service to ARTBA over the years, Jack and his brother, Stan, created a scholarship to fund education for children of parents killed on the job during construction projects. To date, nearly $600,000 has been awarded to 80 students, and the scholarship continues. In recognition for all that they had done for the industry, in 2004 ARTBA named both brothers to its list of America's Top 100 Private Sector Transportation Design and Construction Professionals of the 20th Century.

Away from work, Jack kept busy with his collection of Franklin automobiles. He was an avid student of Virginia history, with particular interest in Stonewall Jackson and the Civil War. During the early 2000s, he served on the board of the Stonewall Jackson House in Lexington. In addition, he was an active member of Christ Episcopal Church in Roanoke for many years.

Jack also found time to render service to his alma mater. From 1994 to 2002, he was a member of the VMI Foundation's Board of Trustees. He also endowed a scholarship to be awarded to a member of VMI's football team. In 2005, he was awarded the VMI Foundation's Distinguished Service Award in recognition for his service to the Institute.

Jack is survived by his wife, Linda of Roanoke; two daughters, Sarah L. Myers of Concord, Mass., and Mary L. Price (Tim) of Lexington; and a stepdaughter, Julie Bauer (David) of Alexandria. He was "Granddaddy Jack" to his six grandchildren, Steven Myers, Elizabeth Myers, Virginia Price, Elaine Price, Davis Bauer and Joshua Bauer. He is also survived by a brother, Stanard F. Lanford Jr. (Elise) of Roanoke; a sister, Alice L. Parcell (Lloyd) of Locust Dale; and numerous nieces, nephews and cousins.

The family would like to thank Friendship Wellness and Heartland Hospice for their loving care. A Memorial Service was held on Thursday, February 27, 2020, at Christ Episcopal Church, in Roanoke.

Memorial gifts may be made to the VMI Foundation, P.O. Box 932, Lexington, VA 24450; Christ Episcopal Church, 1101 Franklin Road, SW, Roanoke, VA 24016; or to Boys Home, 306 Boys Home Road, Covington, VA 24426. Online condolences may be expressed at www.oakeys.com.
February 27
We sadly note that Donald Wesley Ellis age 86 of Russellville, KY passed away February 14, 2020 at his residence. Donald was born January 11, 1934 in Guthrie, OK to the late Collie Ellis and Jennie Seaman Ellis. He retired as a professor at the Memphis State University and enjoyed collecting antiques. He is preceded in death by his wife Caroline Mary Ellis.Donald is survived by his son Adam Wesley Ellis of Russellville, KY, and two grandchildren.