Franklins For Sale
The H.H. Franklin Club provides 'For Sale' listings as a service to its members and others.
The H. H. Franklin Club publishes the information listed below solely as a convenience to its members. No endorsement is made by the Club or Region, no claim or warranty is made as to the accuracy of any of this information. No responsibility is assumed for any transactions resulting from this information.
December 5, 2022
FOR SALE: 1927 11-B Sedan.
Completely original unmolested survivor
93,500 actual miles
2004: engine rebuilt from mains to valve covers

New main bearings by Babbitt Pot
Cylinders sleeved for original size pistons
New valves and guides
New connecting rods
Full pressure oil pump
Delco distributor
Electric fuel pump
Zenith carb
New clutch and brake band
Hydraulic steering damper
Four new tires, tubes, flaps
This car is solid, everything fits and works properly. Remarkably free of rattles, etc.
Car starts instantly and runs as new
I have driven over 3,000 miles since purchase in October 2019
$10,000
Allan Warren, Phone 631-584-5592
---
November 10, 2022
FOR SALE: Franklin 1931 model 153 Deluxe Sedan. Restoration had been started but husband passed away. Complete car with much work started. Call for details. $9500 OBO. Mrs. Schorer. 937-726-3176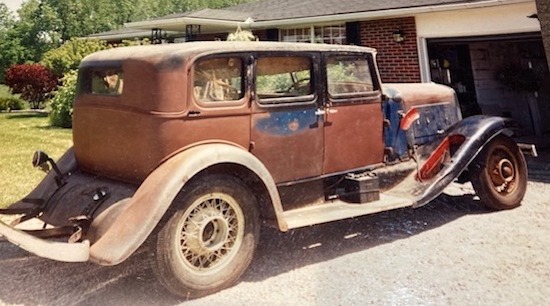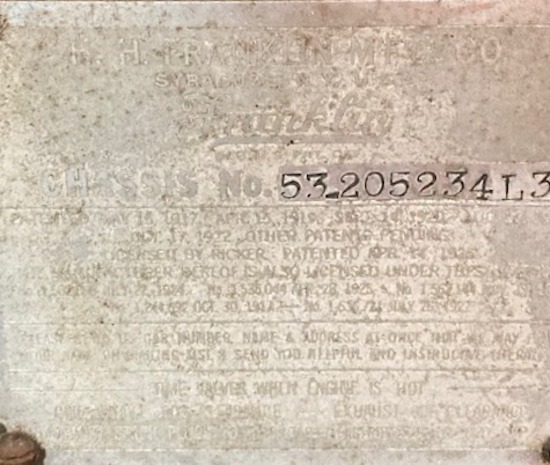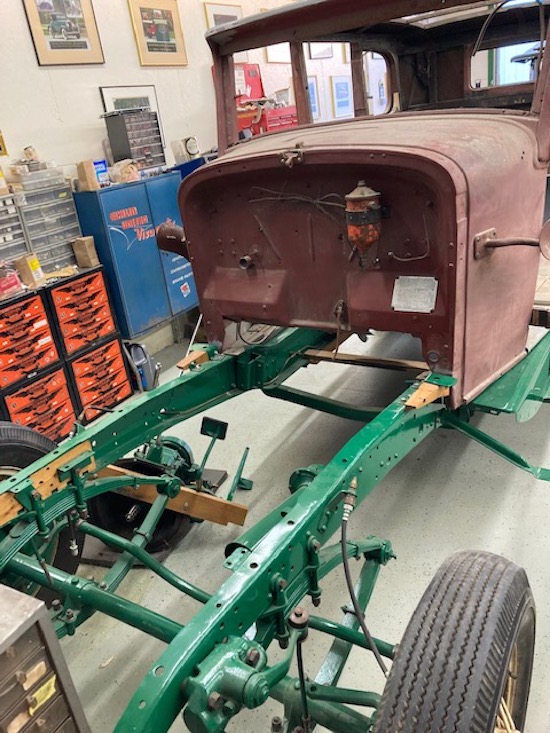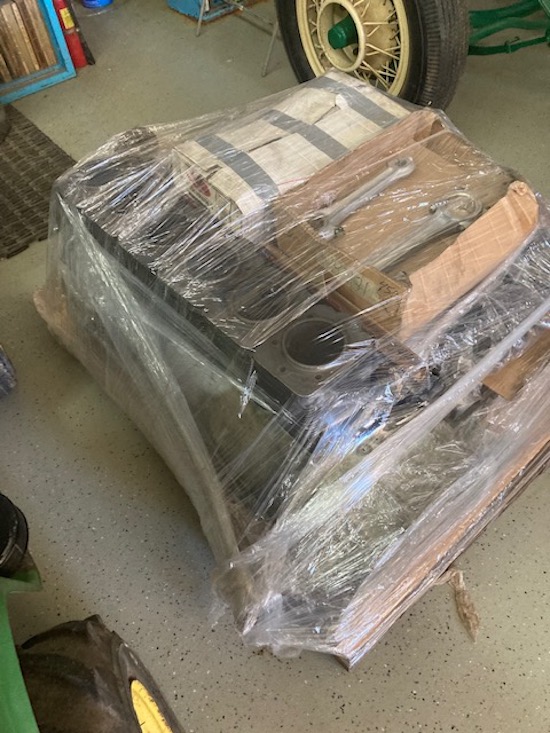 ---
November 2, 2022
FOR SALE: 1931 Franklin 152 Sport Salon.
Very rare car, only 25 ever built. We have been fixing the car up to be a great driver. The following has been rebuilt: engine, four speed transmission, carburetor, rear axle (rear axle has Hasslen high gears in it), and master cylinder. It also has new brakes and new clutch. Just needs to be finished. It also comes with original engine, Bell housing, clutch and four speed transmission, all on a stand. Many extra parts. If interested call Jeff Wyle 229-977-1672. Asking price $ 25,000.
---
October 30, 2022
FOR SALE: 1933 Franklin Airman 16B Sedan.
Cosmetically very original and unmolested, mechanically many improvements have been made: recently including: fuel system cleaning and tank sealing, rebuilt carburetor and fuel pump, rebuilt and balanced fan, rebuilt brakes, new Interstate battery, full tune up and electronic pertronix ignition. Starts instantly cold or hot, runs strong, excellent oil pressure, shifts and stops well. Registered and on the road in my name, come take it for a drive! Can provide a video walkaround and test drive. $22,500 OBO. Losing storage, must sell. Located in Syracuse, NY 13206.

Contact Tim Wilson 315-728-9745 or Tim.Wilson.LA@gmail.com
---
FOR SALE: 1931 Berline Limo
Partially Restored
7 Passenger
Leather Interior Chauffer's Compartment
Vanity Compartment
Telephone between Chauffer and Passenger Compartment
Last Derham Berline known to survive
Asking $42,000. Contact Melissa Ferrara at (518) 369-3919 or
email mmfjane@aol.com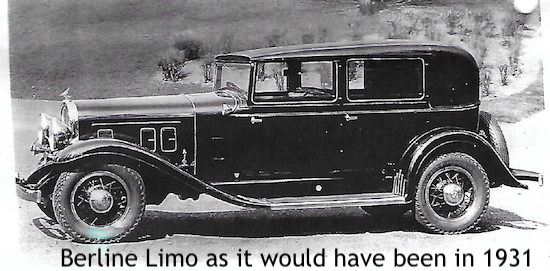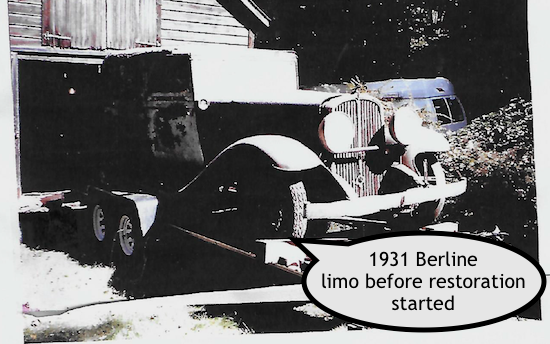 ---
April 19, 2020 - Price Reduction August 26, 2022
FOR SALE: 1920 Special V-windshield Franklin.
3,700 made, one of the most unique body styles. Rare wire wheels for the day. Car is beautiful, motor turns easy, treated with marvel mystery oil. I never ran it, in our possession since 2014.

Car located in Odessa Eastern Washington. Asking $18,000 cash, or preferably a barter trade for a $10,000 purchase with remaining balance in a Vintage or Antique car trade. Anything and all is considered.
Call 509-658-2317 or email nate.lathrop@gmail.com
God Bless You, and Thank You for looking... Nate
---
April 19, 2022
FOR SALE - 1920's franklin automobile. Not sure of the exact year. I have some parts that go with it. Call for more info (626) 926-1914
Thank you,
Bob....
asking $6,500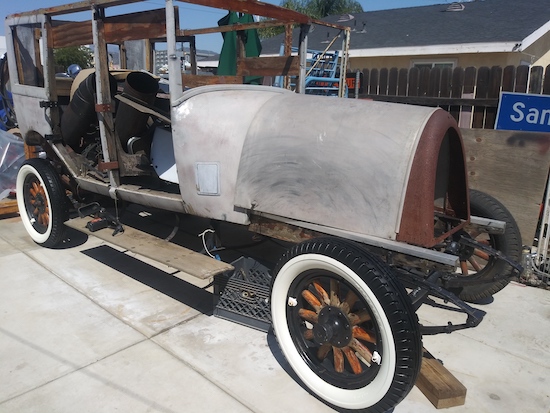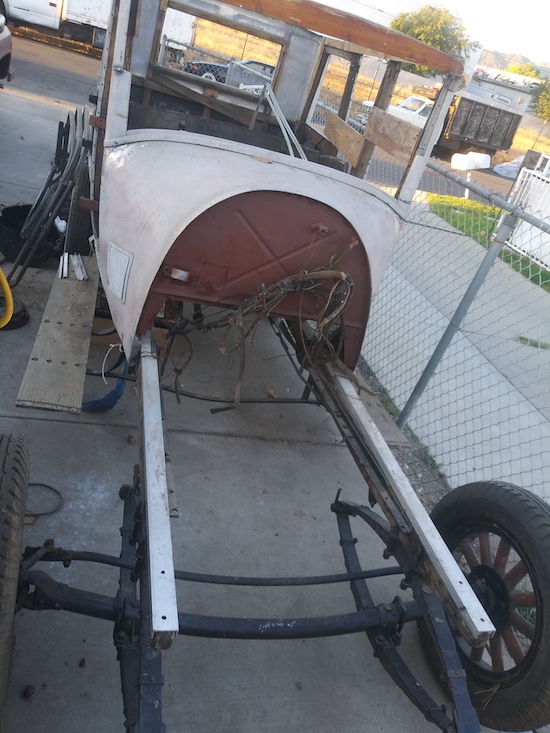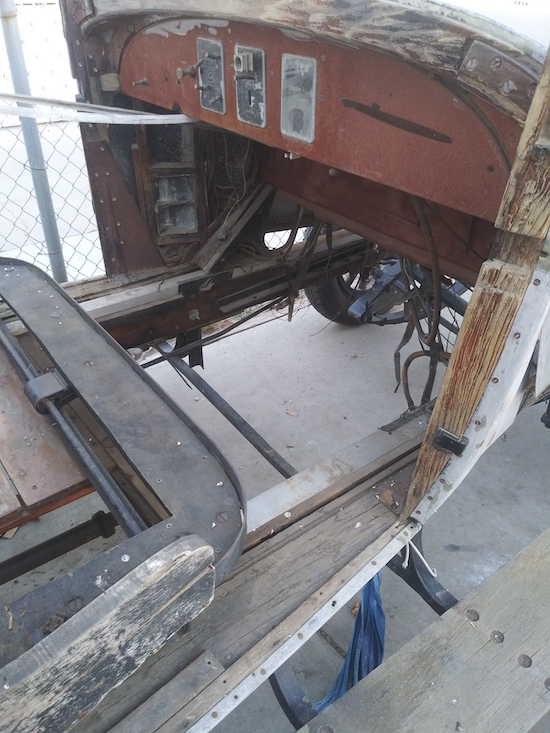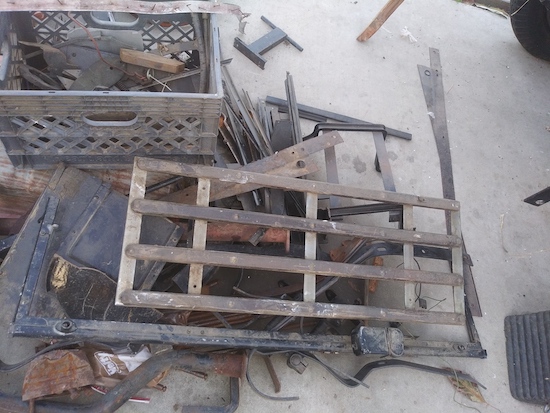 ---
January 30, 2022
1928 Franklin, Series 12A Sport Sedan
from the Ron Hunt Collection. Ron's collection focused on 16 1928-32 Franklins, and it is one of the largest collections of its kind. Information on 12 more Franklins is available upon request.
Listed in the H. H. Franklin Club Register of Franklins, Serial No. 174119L12, Engine No. E122158. Reportedly, the car was purchased from Tom Hubbard. Fairly rare body style, 1 of 7 Series 12A Sports Sedans in the Franklin Register. Car is ±99% complete. Solid wood. Many parts plated including the bumpers, hub caps and rub rails. Includes a trunk rack and large trunk. Upholstery is good with some varmint damage. Factory installed wing windows. The car was running and driven before storage.

Asking $15,000. Reasonable offers will be considered.

Car is located in Chico, California, about a 1½ hour drive north of Sacramento. No California Certificate of Title has been found. Buyer will be responsible for applying for a new registration and title, and for any associated costs.

Interested buyers can email Eric Berg at eric@earlycal.com or call/text at 1-310-989-1877.
---
April 8, 2021
1928 Franklin Sedan

The car is located in Greensboro GA about one and a half hour drive east of Atlanta. I am asking $7500 for this sedan.

Interested buyers can email at jimgill@plantationcable.net or call/text at 678-591-9292

Thank you

Jim Gill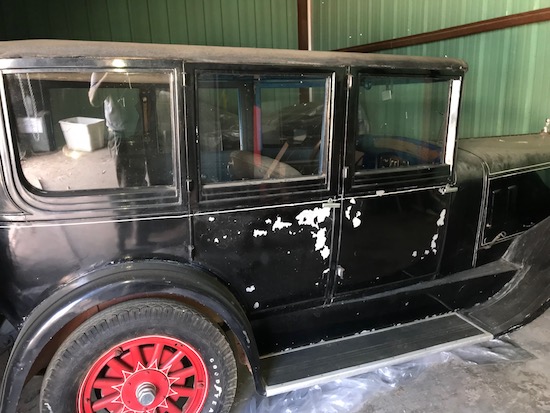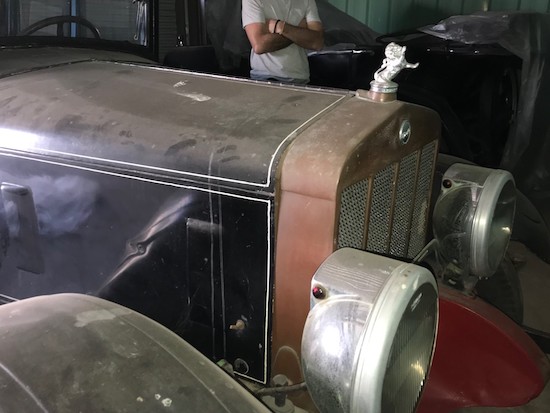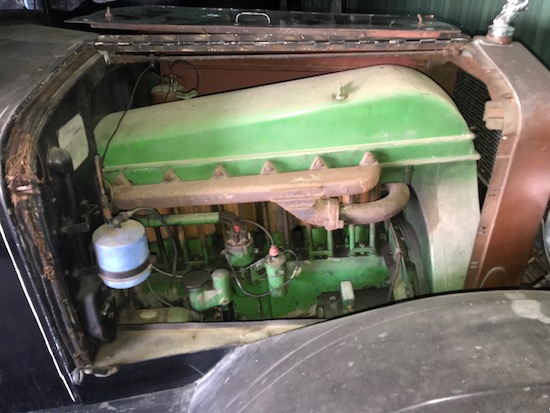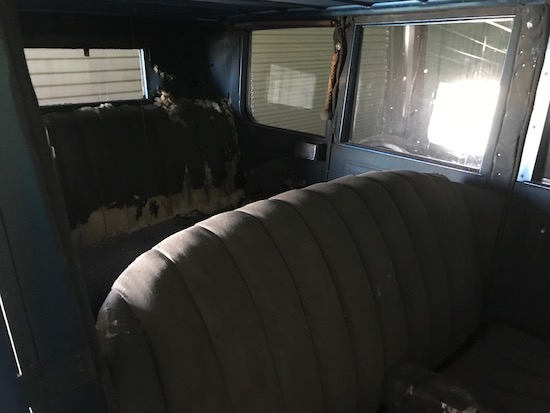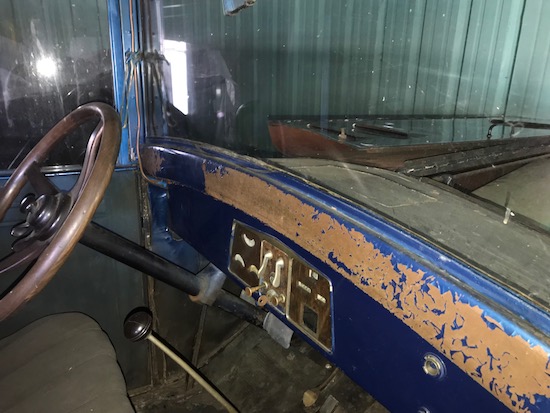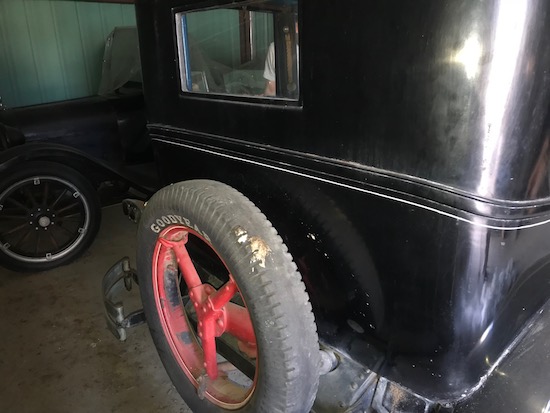 ---