Franklins For Sale
The H.H. Franklin Club provides 'For Sale' listings as a service to its members and others.
The H. H. Franklin Club publishes the information listed below solely as a convenience to its members. No endorsement is made by the Club or Region, no claim or warranty is made as to the accuracy of any of this information. No responsibility is assumed for any transactions resulting from this information.
April 29, 2022
FOR SALE - 1929 Franklin, Model 135: Restored, excellent tires, new top, replaced faulty wood, new interior. Many more pictures on the Franklin website. Time for this beautiful car to find a home with a younger member.
Asking $10,000

Call Chester Poole (301) 331-1739
April 23, 2022
FOR SALE - 1923 Franklin Model 10B Demi Sedan

Been sitting in private collection for many years, I did drain all fluids recondition the fuel tank and ran/drove it about 10miles! It will need carb rebuild and possible wiring rework.
Everything works lights, gauges, speedometer, someone switched to an electric fuel pump but other than that looks to be mostly original, floors and under side are near mint condition, Interior is in good condition. I purchased with a bill of sale at auction and that's how I am selling it. I am pricing it that way $ 9,950.
First come basis - will not hold. Call Tony at 248-321-9229
---
April 19, 2022
FOR SALE - 1920's franklin automobile. Not sure of the exact year. I have some parts that go with it. Call for more info (626) 926-1914
Thank you,
Bob....
asking $6,500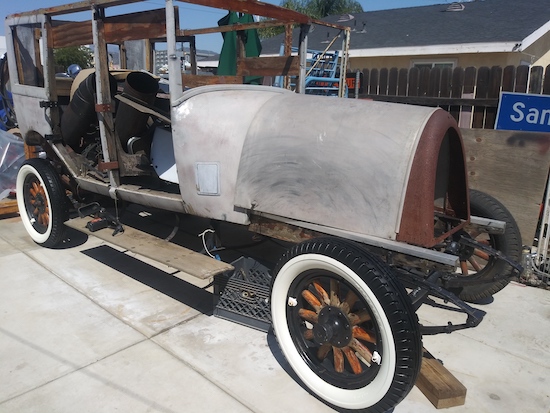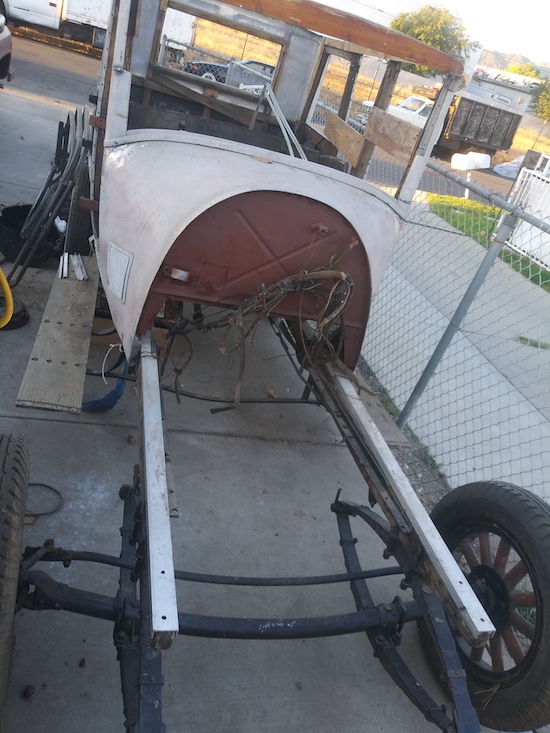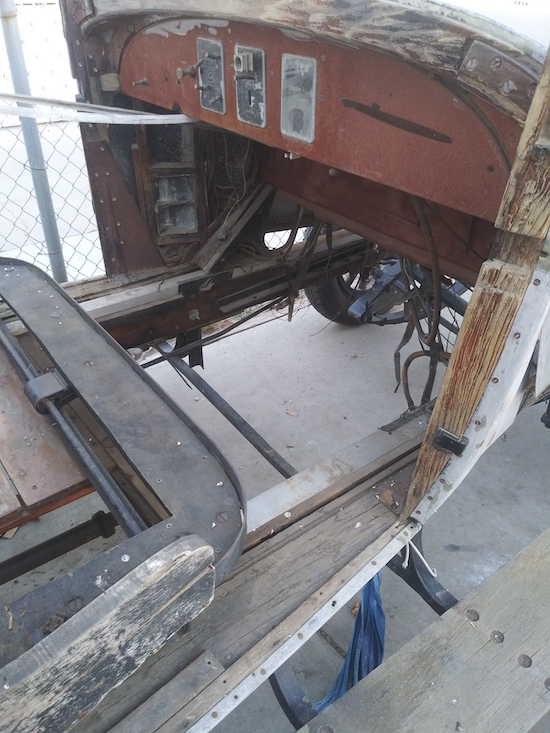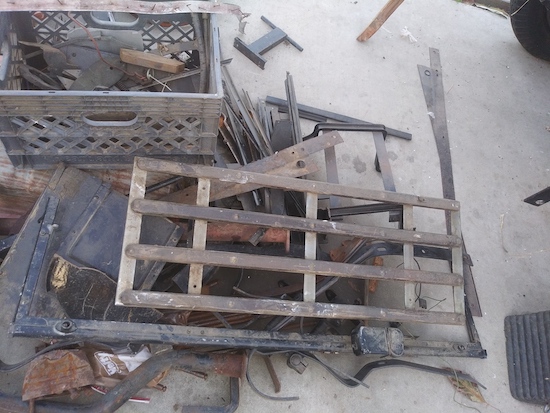 ---
April 12, 2022
FOR SALE - 1928 Franklin, Series 12A Airman Sport Sedan

4 door, 5 passenger, 119", air cooled engine, S/N: X-175058L12 Engine: E123155, From Franklin Club Registry: Condition FR
Previous Owners/State: Part of the Harrah Collection/NV 1969-1974;
Johnson/WA 1975-2016
Krueger/MT 2017-present
previous owner participated in many Franklin Westreks over past 35 years (Franklin Service Station Number 155).

For additional photos and information see 'Eugene Krueger Estate Car and Truck Collection' at aumannauctions.com Online bidding at that site until May 29, 2022. On May 29 there will be an in-person auction with online bidding.
---
February 24, 2022
FOR SALE – FRANKLIN 10C

The Franklin 10C has been reported to be a superb driving automobile with its flexible ash frame, full elliptical springs, air-cooled aluminum engine. It's a driving experience sitting in a comfortable 4 door sedan. In 1924, this was a greatly improved touring sedan with a unique "horse collar" front.

Car has been refurbished – new wood slats in roof and waterproof fabric, safety glass in all but two rear passenger side windows. Rebuilt engine by Mack Dufton, Otto rings, carb, ignition and clutch, wire grounds improved, added second right side tail light, brakes serviced.

Left to do: replace one clutch adjustment, right front door window regulator (pot metal), mount the amber glass visor, rare early feature on 10C, interior mats, rear side fabric.

Car has 33 x 5 tires on wooden spoke wheels.

Has valid NJ title and is currently registered and drivable in Montville, NJ 07046

Asking $12,000, will consider offers. Many pictures available upon request.

Richard Seabury 973-335-1876 seaburydistributors@yahoo.com
---
February 17, 2022
FOR SALE: 1930 Franklin 145 Transcontinental Sedan
Serial NO# 45-202242L33
Engine Serial NO# 150359
Complete restoration finished in 2019
Engine overhauled, new brakes, wheel bearings, fuel tank, 6 new Firestone Tires,
All new interior and vinyl roof.
Car bought new by
Kahle Coal Co. in Knox, PA
Have the original Title
I'm the 3rd owner, car driven 1200 miles since restoration
Asking $28,500
Don 618-610-1928
---
January 30, 2022
1928 Franklin, Series 12A Sport Sedan
from the Ron Hunt Collection. Ron's collection focused on 16 1928-32 Franklins, and it is one of the largest collections of its kind. Information on 12 more Franklins is available upon request.
Listed in the H. H. Franklin Club Register of Franklins, Serial No. 174119L12, Engine No. E122158. Reportedly, the car was purchased from Tom Hubbard. Fairly rare body style, 1 of 7 Series 12A Sports Sedans in the Franklin Register. Car is ±99% complete. Solid wood. Many parts plated including the bumpers, hub caps and rub rails. Includes a trunk rack and large trunk. Upholstery is good with some varmint damage. Factory installed wing windows. The car was running and driven before storage.

Asking $15,000. Reasonable offers will be considered.

Car is located in Chico, California, about a 1½ hour drive north of Sacramento. No California Certificate of Title has been found. Buyer will be responsible for applying for a new registration and title, and for any associated costs.

Interested buyers can email Eric Berg at eric@earlycal.com or call/text at 1-310-989-1877.
---
December 2, 2021
1929 Franklin 137
7 passenger, dual windshield Touring
Walker Body, special wood wheels
Older restoration still in very good condition
Previously owned by Carl Fregonese
Car is equipped with power brakes and overdrive
Tan and chocolate body, brown leather upholstery, tan top
Included a truck load of spare parts

$ 57,500 or offer
Bob Nunnink 973-839-6057
NunninkL@gmail.com
April 8, 2021
1928 Franklin Sedan

The car is located in Greensboro GA about one and a half hour drive east of Atlanta. I am asking $7500 for this sedan.

Interested buyers can email at jimgill@plantationcable.net or call/text at 678-591-9292

Thank you

Jim Gill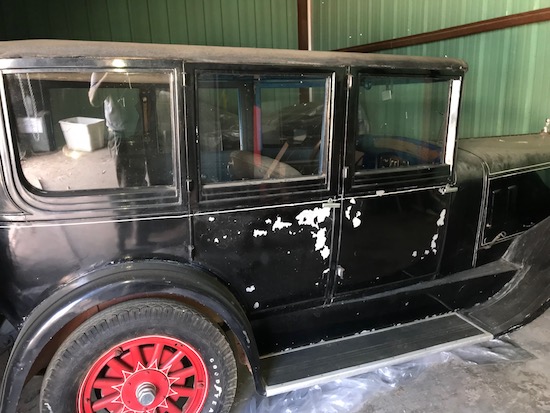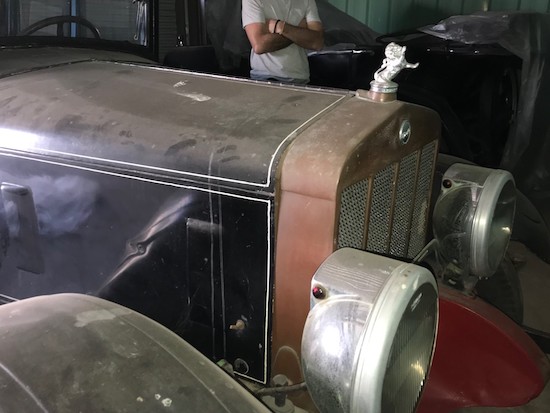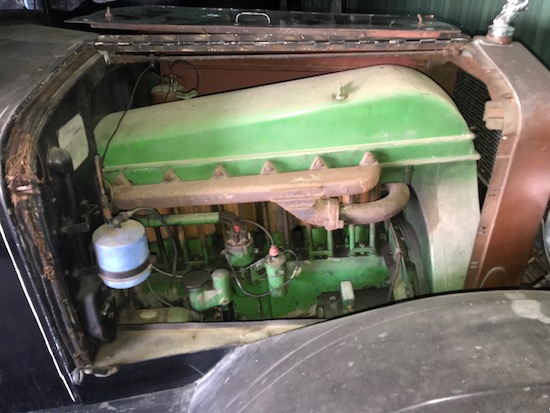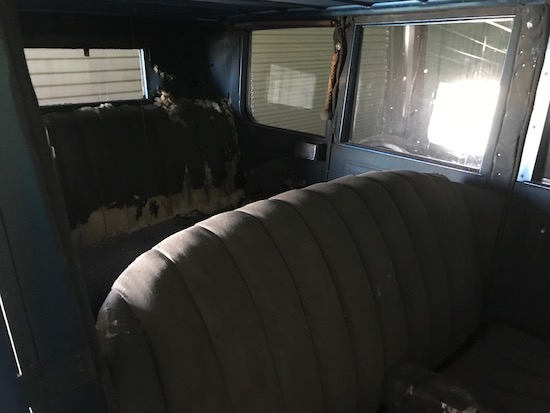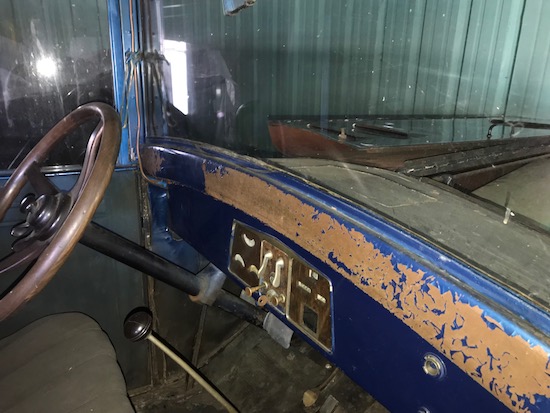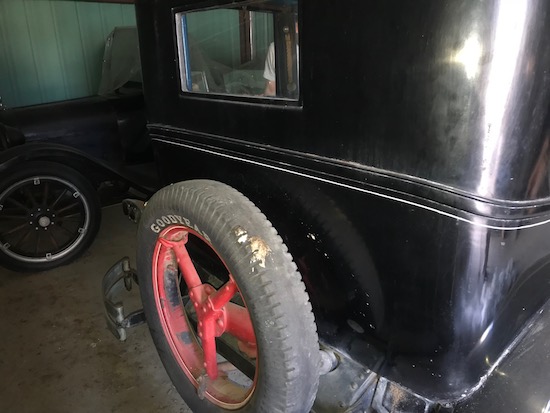 ---
April 19, 2020
FOR SALE: 1920 Special V-windshield Franklin.
3,700 made listed as "Sexiest of Body Styles." Rare wire wheels for the day. Car is beautiful, motor turns easy, treated with marvel mystery oil. I never ran it, in our possession since 2014.

Car located in Odessa Eastern Washington. Asking $24,000 cash, or preferably a barter trade for a $10,000 purchase with remaining balance in a Vintage or Antique car trade. Anything and all is considered.
Call 509-658-2317 or email nate.lathrop@gmail.com
God Bless You, and Thank You for looking... Nate
---