In This Section: Cars | Parts | Merchandise | Services & Vendors
The H. H. Franklin Club publishes the information listed below solely as a convenience to its members. No endorsement is made by the Club or Region, no claim or warranty is made as to the accuracy of any of this information. No responsibility is assumed for any transactions resulting from this information.
Franklin Cars Wanted
Wanted: Open Franklin or Club Sedan.

Restored or good running older restoration. Planning to tour with the car so it must be reliable.
Thank you!
Dick Roth, Lansing Michigan.
Cell/Text: 515-537-0252
Email: dickroth19@gmail.com.


Wanted: 1932 Club Sedan or Speedster.

Also, $100 reward for whereabouts and the current owner of 1932 Blue Club Sedan, VIN 63208450L30 that was auctioned at Barrett Jackson in January 2013.

Contact Bill Longley,
Naples, Florida
Phone: (404) 307-2076
Email: wlongley1@gmail.com.
Franklins For Sale
The H.H. Franklin Club provides 'For Sale' listings as a service to its members and others. There is no warranty expressed or implied by the club.
---
April 8, 2019
FOR SALE: 1928 FRANKLIN AIRMAN MODEL 12B 4 DOOR SEDAN
This car is a full Classic and, as such, is recognized by the CCCA (Classic Car Club of America)

We have owned it since 1972

PLUSES:
6 – As New Lucas 600x20 Tires and Tubes with 4 Artillery (spoked) Oak Wheels.
As New-Complete Mohair upholstery and Vinyl Top.
Franklin Engine #E129121
Work performed by Cecil Fuller, who specialized in Auburn and Franklin upholstery work.
Engine completely rebuilt over 20 years ago with less than 3,000 miles running since.
Paint is very presentable – but not perfect.
This is a good solid car that is 98% complete.
Rust is not an issue as car is located in our dry RENO, NEVADA climate.
MINUSES:
Car has been in storage in a clean facility for 9 years and is not currently running, but should be a relatively easy fix – mainly flushing of gas lines, gas tank and carburetor.
Hydraulic brakes will need a workover, mainly the master and wheel cylinders. Shoes seem to be in good condition.
Car will have to be trailered.
Car comes with many extra parts which are mainly trim pieces with some mechanical items. Two (2) headlights and Two (2) unrestored trunks are included.
Reason for selling our Franklin:
Advanced age – 80 plus years, Ill health prevents me from completing restoration.
We have had an appraisal done and it came in at $15,000.00. But we are aware of the work that needs to be done, so we will be asking $11,500.00.
Please feel free to call us, Tom or Priscilla Bauer for any questions you may have at (775) 851-3876 or (775) 720-3876
FOR SALE: 1930 Franklin Series 145 Club Sedan
Exterior restored in the 1970's, interior original. Original trunk. Runs well. Currently in Sarasota, FL. Asking $25,000.

Please contact Jeanne Beyer at: jeanne.beyer@gmail.com

---
FOR SALE: 1929 4 door Frankin
This Franklin belongs to a friend who's husband died suddenly. She has a 1929 4 door Frankin with title. He had started a rebuild so it is in pieces. If you have interest I can send pictures. I don't know value so would have to trust folks to offer a fair price.

Please contact Jim Snyder at: jsnyder1941@gmail.com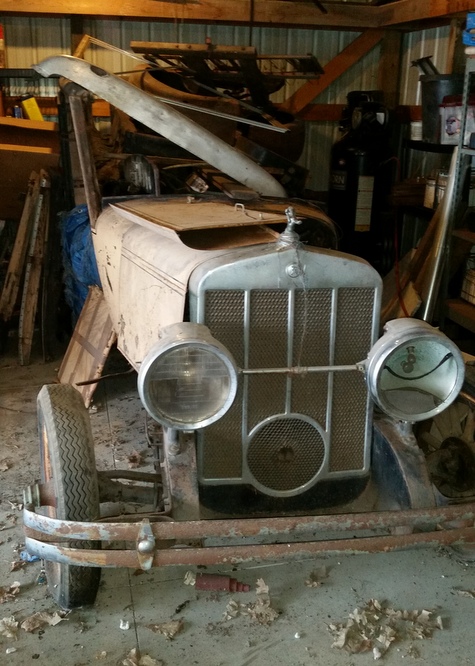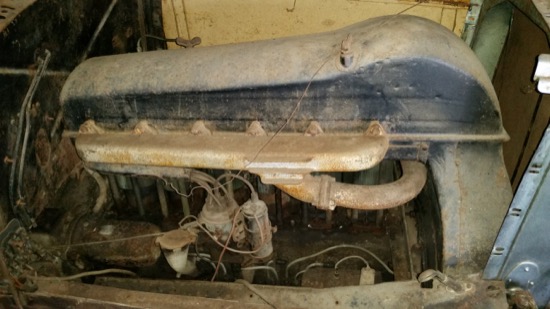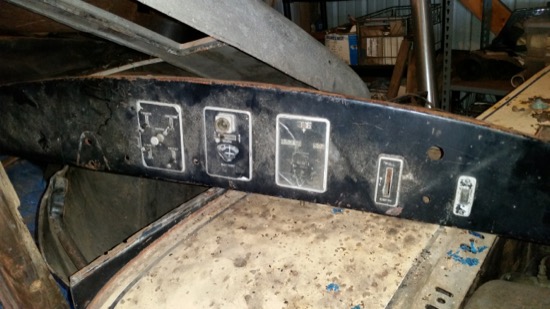 ---
NEW LOWERED PRICE
For Sale: 1929 Franklin 130 4-door Sedan

1929 Franklin model 130 4 door sedan.

Body: Car was repainted once in 1969 with laquer paint. Could use new paint on the fenders otherwise not bad. There is some cracking in spots, but it is not a rust bucket.

Engine: has never been totally apart and the car runs very good. The oil has been changed often. A complete tune up has been done. Rebuilt fuel pump, rebuilt carb.

Trans: Has common 1st gear growl other than that transmission is fine.

Chrome: All the chrome was done in 1969. There is some minor flaking on top of the grille shell by the cap, other than that it is very nice.

Wheels and tires: Wood wheels are in good condition with 650x19 tires that were new in 1969. Plenty of tread left but you be the judge.

Brakes: Four new wheel cylinders, and master is in good shape. All lines have been cleaned and system has new fluid. The brakes work well.

Interior: New in 1969 and still in very good shape. Speedometer does not work. Other guages work. All the lights work, including interior. Turn signals have been added. Clock has been rebuilt.

Top: Could use some woodwork and a new top.

The car is complete and in good shape. I use it just about every weekend in the summer. I have tons of original paperwork including pictures of the original owners, original owners manual etc. All receipts from restoration in 1969. Some spare parts.

This car has been garage kept its entire life. I am the third owner. The first owner was Harry Miller from Pa. then Jere Verdone from Pa.

Was asking $15,000. Now asking $13,500. Call Jim Bockin at (609) 698-4499 (New Jersey) or email at jbockinjr@comcast.net
---
November 1, 2018

For Sale: 1929 Franklin Model 130, 4 door sedan

Purchased and put into storage in 1972. 47,967 on odometer. Transported to Florida in 2016 to begin restoration. Performed basic survey of vehicle condition and began re-build of engine, then unable to continue due to health. Vehicle is solid and complete.

Discovered in 1980's that the storage garage was leaking water on front of vehicle, and it was transported to another storage location. Water caused damage to engine hood and fan housing, but both are repairable. Engine appears to be in good condition, but valve lifters need freed from valve lifter tubes. Carburetor (old pot metal) probably should be replaced. $5,500.00

VIN 30-184627L11
ENGINE 30-132435
Michael Presutti
980 Elm Street
Oviedo, FL 32765
407-325-6325
Email: Michael@MPresutti.com
October 23, 2018

For Sale: 1931 Frankin

1931 Franklin 4 door
Older restoration
The following was done on September 1st:
Starter has been replaced
Wheels and drums have been cleaned
Front wheel cylinder was removed and repaired
Front brake shoes were realigned
New battery installed
Price: $25,000. Please call Bill (610) 883-0706.
---
September 18, 2018

For Sale: 1927 Franklin Series 11-B

I have owned this car since August 1976, it was advertised on the bulletin board at the Trek that year. Despite its deplorable condition I bought it. By standards of the time it wasn't even a good parts car. I had it running by October and pecked away at other defects until it is in its present state of a good running licensed and New York state inspected auto.

The car is now considered a survivor class car:

Remanufactured engine 2004, total disassembly, mains hand scraped to proper fit, cylinders overbored and sleeved finish bored to standard pistons, machined to accept modern rings, new valve guides, all new valves, connecting rods redone by the Babbitt Pot. Smith Weeks full pressure Oil pump with spin on oil filter. New Zenith carburetor. New clutch, brake band, new tires, tubes, and flaps

The car will run 45 to 50 mph all day on the flat is a good hill climber and is reliable. Mostly original with lot of pitina.

It a hard decision to have decided to part with it. I want the new caretaker to keep old yeller on the road so people can see and revel at this historic mechanical marvel tooling along with the total Franklin sound. $11500. Reasonable offers will be entertained. Inspection by appointment.

Allen VanSanford II, Parish, NY Email: avansanford2@twcny.rr.com

---
September 12, 2018

For Sale: 1931 Franklin 153 Sedan

Selling a 1931 Franklin 153 sedan for parts or restoration. It is mostly complete but was disassembled for restoration many years ago. I have the engine and all body related parts. Originally painted grey body with black fenders.
Asking $4,000.

Contact Dan (301) 660-8190 or email dfrussell@hotmail.com


---