In This Section: Cars | Parts | Merchandise | Services & Vendors
The H. H. Franklin Club publishes the information listed below solely as a convenience to its members. No endorsement is made by the Club or Region, no claim or warranty is made as to the accuracy of any of this information. No responsibility is assumed for any transactions resulting from this information.
Franklins Cars and Parts Wanted
February 10, 2018
Help a new member of the Franklin Club who needs a carburetor for 1909 - 1910 - 1911 model G Franklin and a reliable paint formula for "Royal Blue" as used on brass era Franklins. Email: ccfigge@gmail.com
---
November 7, 2017
Wanted: 1925-31 Franklin Roadster/Convertible Coupe. Excellent mechanically, presentable cosmetically.

Contact Charles Nichols, 124 Round Hill Road, Kennett Square, PA 19348.
Phone 610-388-2742. E-mail csnichols@verizon.net.
---
November 5, 2017
Wanted gearbox for Franklin ca 1908 - 1911.
Any condition.
Please contact Andris Dambis by email at andris@osc.lv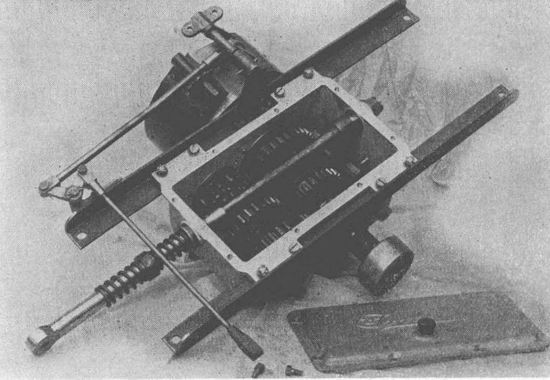 ---
June 25, 2017
Wanted parts for 1923 Franklin 10B Sedan
1 Waltham 8 day clock
2 Atwater Kent N7 ignition coil.
3 Franklin type aluminum carburetor. Overall condition not important, just need some parts.
4 On off switch for vacuum wiper.
5 Headlight tilting mechanism, or entire headlights.
6 Clear licence plate glass from a tail light.
Would also like to correspond with someone who has this model that can advise me on a few things (I am in Australia.)

Please contact Ron Daw by email at rondaw1@bigpond.com
---
May 18, 2017
Wanted parts for 1923 Franklin 10B Sedan
1 cast aluminum upper engine cooling shroud #R2730
2 thumb screws #r2739
1 parking brake handle assembly with mounting parts #r1858
1 transmission brake band and attaching parts #1837
Please contact Bruce Strobel 716-392-0991(cell) or
email kestrelbs@roadrunner.com
---
March 19, 2016

1928 Franklin 12B Sedan parts needed:

Window crank handles for 1928 12B sedan. Need all 4 plus back 2 "t" handles for last glass.
Would also like information on copies made by anyone, stainless, etc.

Mark Cates, McAlester, OK 918-429-3969 email me at mcates@ktc.edu or catesmc2@gmail.com
---
March 7, 2016

1926 Franklin 11B runabout parts needed:

1 front bumper bar
2 rear bumper brackets
2 horn buttons
Seat riser with metal u shaped moulding retainer
Gas cap
Stop and tail light lenses

Matthew Hinson 347-701-5020
---
February 1, 2016
Wanted for 1933 Olympic 18B - Front Shell Complete. Have hood, need complete shell with rods connecting shell to firewall. Need all hardware to connect shell. Also, need "Olympic Badge" at bottom of shell.
Also, looking for 1929 or 1930 Coupe for project restoration.
Frank Castillo (909) 296-0980 Southern California
---
January 4, 2016
Rose Pattern Window Crank Handle - used on Briggs Body cars.  Please see photo and call Cliff Lewis 508-641-0171.  I could use one or two or these that were used on some Franklin cars from the late 1920's.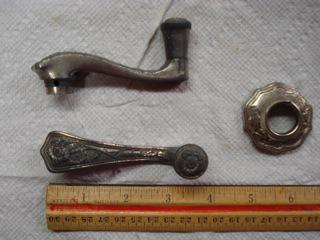 Franklins For Sale
The H.H. Franklin Club provides 'For Sale' listings as a service to its members and others. There is no warranty expressed or implied by the club.
---
July 13, 2018

FOR SALE: 1915 Series 8 Franklin Roadster

Serial # 18686 Eng # 29616

Very original and complete auto that has been in storage 15 + years. Motor ran strong before storage. This was a well known car in CT back in the fifties. $38,000

George Normand, Wimberley, TX
ph 512-847-5671
email grnorm@anvilcom.com



---
July 12, 2018

FOR SALE: 1929 Franklin 4 door, 5 passenger sedan

1929 Franklin 5 passenger sedan for sale for $6,000 firm.

Selling due to the death of the owner. The car has been driven in the last 10 years. It is rough looking but fairly solid.

Mileage 55,661.

Located in Maple Plain, MN.

Call Trever at 763-244-5669 (9-5 during the week)
or email Wendy at wsmarple@gmail.com



---
July 11, 2018

FOR SALE: 1905 FRANKLIN TYPE "E" GENTLEMAN'S RUNABOUT

Complete w/ original side lights, tail light, plus carbide headlights and generator (added in 1911).

Mostly original unrestored condition, but new canvas top and bows on original metal arms plus replaced seat leather were done about 25 years ago.

Over-sized steering wheel is not original. Original one was stolen before we bought the car.

We are the first owners out of the family and have owned it for 50 years but have never run it.

Car is located in North Central PA. Have good PA title. Price: $55,000

Howard Crain
570-888-2913
Email: teetotum@verizon.net



---
June 19, 2018

1923 Franklin 10A All Weather Touring.
Frame off restoration
Formerly owned by Jack Marcheski of Hollister, California
Asking Price is $25,000
Contact Bill at (831) 801-9553



---
May 18, 2018

For Sale: 1927 11B Touring.

This 1927 11B Touring, featured in AIR COOLED NEWS (Spring 2012) is available. I will consider any reasonable offer! Many extras of many kinds come with the car.

Sam Gorovitz 315-546-5578, or email to Vitz1@aol.com



---
February 17, 2018

1928 Franklin Airman for sale.

4-door, 7 passenger sedan. For someone wanting do to a restoration project. The car has not run in 50 years, but has been kept in a garage. The car is located in Portland, Oregon. I have a lot more photos posted online that I can share with seriously interested buyers. Asking price $10,000 firm.

Please contact Lorraine at lorcino@gmail.com for more info.


---
---
1923 Series 10B Touring, serial #144005, engine #92175.
Brewster Green with Black fenders and black leather interior.
AACA second place winner.
$27,000.

Contact Ed Wager
phone (804) 883-7806
e-mail: cewager@aol.com
---
1929 Franklin 137 Seven Passenger Sedan
Ground-up restoration in 1984
Always garaged
Engine:
Rebuilt, with less than 300 miles
Cylinders bored and rebuilt by Chap--? Dutch? Dutch Kern? (need to see old mags)
New pistons, rings, and valves
New main bearings, align bored
Hot air heater
Body:
Ryan headlights and fender lights
Dual side mount tires
6 new, Firestone 6.50x19 whitewall tires and tubes
Wire wheels
Trunk rack
New old-stock trunk
Midnight blue lacquer paint, two tone
Fenders jet black enamel paint
Glass - all new safety glass
Chrome parts - all re-chromed
Interior:
Jump seats

Midnight blue mohair upholstery, headliner, and carpet
Wood grain detail on dash and window trim
Dash clock
Rope assists
Blanket rail
Mechanical:
3-speed transmission
New clutch plate
Extra parts (large pickup load):
Transmission
Aluminum block
Radiator shell (re-chromed)
Extra jugs and many miscellaneous engine and body parts
We need room in our garage to restore another antique car.
The car is located in Pleasant Grove, Utah.
Price: $25,000 or best offer

Contact: Fred Reid
Email: derFrosch@q.com

---
For Sale: 1929 Franklin 2 door Sedan

1929 Franklin 2 door sedan. Completely restored.
Burgundy over Black with Imron paint, $ 25,600.00.
Contact Dave Bunch, ph# 715-273-5099. Email: twinvaly@redwing.net


---
April 10, 2016
For Sale: 1907 FRANKLIN Model 'D' 5-passenger Touring Car.

This car is one of only 3 known to exist and the only one running with it's original authentic running gear. The car came out of long time storage from a private collection some years ago. It has never been to a Trek so the new owner can be the first to have that honor as well.

The car retains it's original body and upholstery with the exception of the seat bottom cushions and carpeting. It is equipped with a complete authentic set of Solar lamps, including the rare Solar 'Projector' type headlamps, Solar carbide generator, horn, speedometer and many of the original tools. It appears to have never has a top installed, but we have fabricated a correct set of top bows and latching irons, and all that would be required to complete the top would be the sockets. The running boards have been rebuilt and covered with the correct white diamond rubber and brass trim. New wiring has been installed.

Since being taken out of storage the car has been serviced and participated in a Glidden Tour and the AACA 75th Anniversary Tour, completing both. It has also received 2nd and 3rd place awards at AACA National Meets. This large 4-cylinder Franklin is a strikingly beautiful brass-era car and is a delight to tour with. It is eligible for the Glidden and Reliability AACA tours, HCCA tours and one of the few 4-cylinder cars eligible for the New London to New Brighton tour. There is a collection of nice original literature that could be included as well. Asking $97,500 and would consider a trade for an early 4-cylinder Dodge Brothers and cash. PH (717) 645-0334 for more information. All calls returned. Located in So. Central PA. Additional photos available upon request.