Welcome to The H. H. Franklin Club, Inc.
Updated July 29
​To our Franklin Family and all Franklin enthusiasts:
​The Franklin Board of Directors hopes you and your family are healthy and safe during this unprecedented time in our country's history. In an effort to remain compliant with state and national guidelines and keep our Franklin Family safe, we are monitoring the situation regularly, and will post current status of Franklin Club Sanctioned Events below.

There are many places for information about the COVID-19 virus, this can be confusing and frightening to follow at times.

For information about protecting yourself and slowing the spread of the Coronavirus, The H. H. Franklin Board has posted a link to the Centers for Disease Control and Prevention guidelines here.

​Hopefully we will be touring together very soon.
Aura Vincit
August 5th to 9th, Franklin Electric City Tour, Scranton, Pennsylvania
Postponed.
August 8. Air Cooled Event at Gilmore: Currently on Schedule
September 8 to 12. Maple Trek 2.0: Postponed to 2021.
October. Fall Mid-West Meet: Cancelled. Click here for more information.
The H. H. Franklin Club, Inc. is a non-profit membership organization devoted to the preservation and exploration of the H. H. Franklin Manufacturing Company history and its effects on the history of the automobile.
The H.H. Franklin Manufacturing Company of Syracuse, NY built America's most successful air-cooled automobile, with its first innovative air-cooled motorcar in 1902 and continued production until 1934. Of the 150,000 Franklins built between 1902 and 1934, it's estimated that about 3,700 have survived.
Become a Member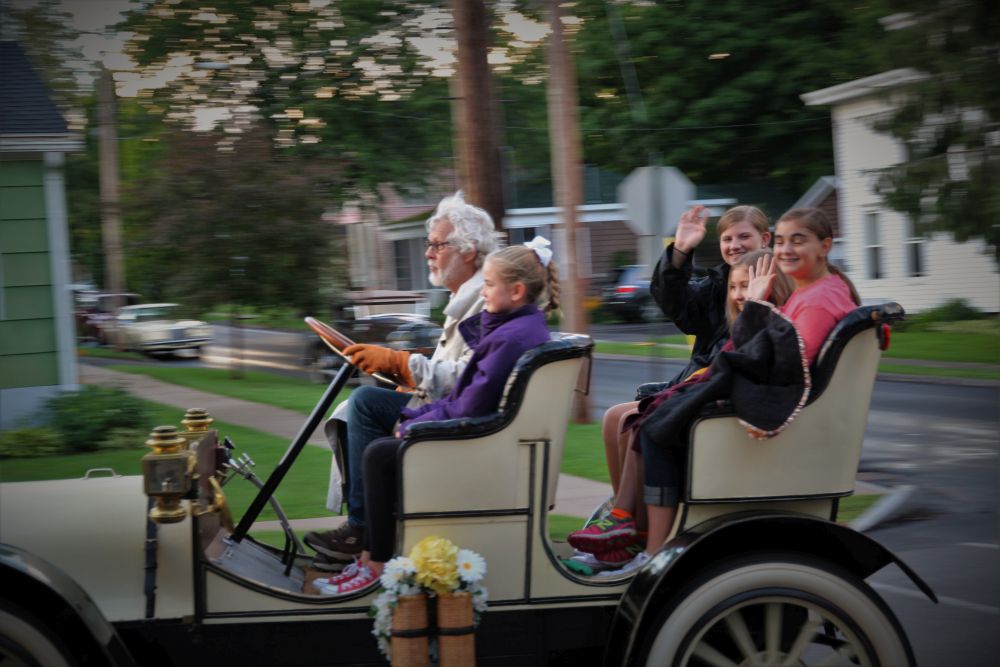 Join TODAY and enjoy the many benefits of belonging to our club. Tour with other Franklins at the Trek, the Westrek, the two Midwest Regional meets each year, and other club sponsored meets. The H.H. Franklin Club offers a variety of resources to repair, restore, and/or maintain your Franklin. Enjoy the comraderie of our members who all appreciate the Franklin marque and will share that enthusiasm with you. As a 501(c)3 educational club the H.H. Franklin club has a variety of technical and historical resources available for club members and the public. Club members receive the award winning club magazine 'The Air Cooled News' three times a year, the club newsletter 'The Franklin Service Station' four times a year, and the Franklin Registry of all members and Franklin cars around the world. As a member you will also receive access to our Members Only section on the web which includes:
So join us and help preserve the heritage of these fine cars and the historic air-cooled technology pioneered by the H.H. Franklin Company.
What's New on the Web and News
Do you have news or information (or corrections) for your Franklin Club website?
Click here to send mail to the webmaster at "Webmaster@Franklincar.org"
---
What's new on August 10?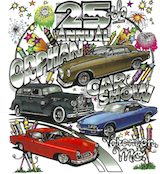 Franklin club members have been invited to join the Studebaker Drivers Club at the Branson, MO., Orphan Car Show on Sept 10-12. Click here for more information.
Updated on July 29.

Sales literature from the Franklin Club library for Club members: Selected sales brochures and flyers are now available for viewing. Go to the Members tab or click here.





Updated on June 2.



FOR SALE: 1929 Franklin Series 147 – 7 Passenger Sedan Go to the For Sale tab or click here for more information.





---
Welcome New Club Members
---
Thetan Ogle
Winchester, VA
----------
|
|
|
Dave and Kimberly Shadduck
Kildeer, IL
----------
|
|
|
Brandon and Laura Oldenburg
Beaverton , OR
----------
|
|
|
Tim Wilson
Camillus, NY
----------
|
|
|
Darren Farnesi and Len Pistoria
San Diego, CA
----------
|
|
|
Dex Fairbanks
Titusville, Florida
----------
|
|
|
Gus Birkmanis
Chaplin, CT
----------
|
|
|
P Daniel and Barbara Parkes
Camillus, NY
----------
|
|
|
Kenneth and Lorne Ulrich
Mosinee, WI
----------
|
|
|
Keith Pommerening
Bemidji, Minnesota
----------
|
|
|
John Germann
Bowman, North Dakota
----------
|
|
|
Air Cooled News
Receives Quill Award
Congratulations to our Air Cooled News editors and contributors who have been recognized with the Golden Quill award. This award recognizes publications that provide "...examples of quality, balance, integrity, and cordial reading..." that can be examples to other publications. Click here to read an article about the Quill Award, and the Air Cooled News in particular.
---
Franklin Vintage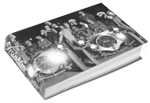 Franklin Vintage — An elegant photo book with text by Sinclair Powell. Buy the book.
Banner image: Andy Wittenborn