The H. H. Franklin Club, Inc. is a non-profit membership organization devoted to the preservation and exploration of the H. H. Franklin Manufacturing Company history and its effects on the history of the automobile.
The H.H. Franklin Manufacturing Company of Syracuse, NY built America's most successful air-cooled automobile, with its first innovative air-cooled motorcar in 1902 and continued production until 1934. Of the 150,000 Franklins built between 1902 and 1934, it's estimated that about 3,700 have survived.
---
Become a Member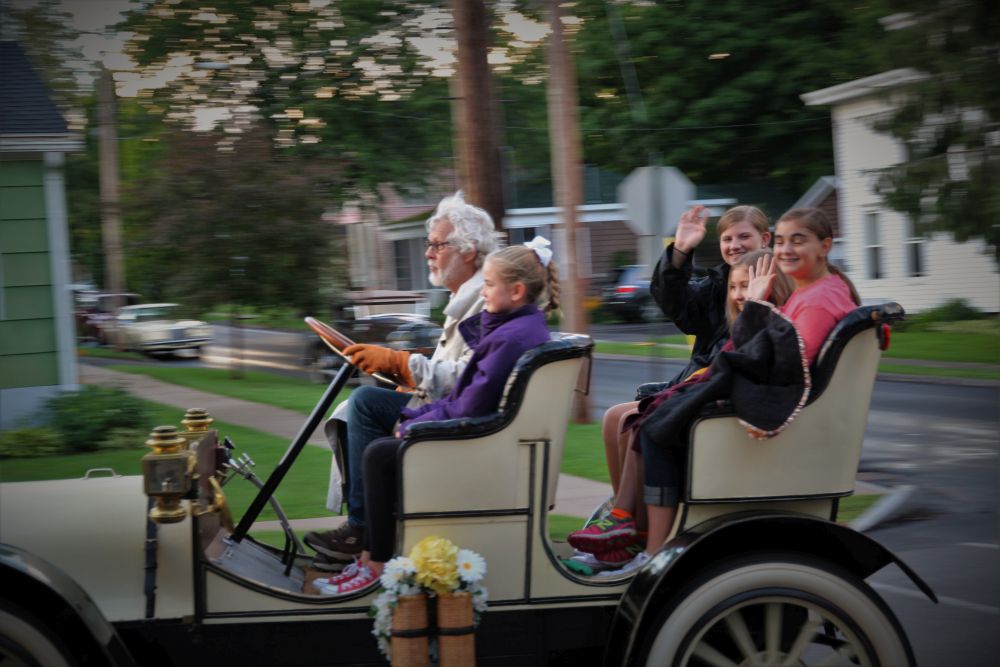 Join TODAY and enjoy the many benefits of belonging to our club. Tour with other Franklins at the Trek, the Westrek, the two Midwest Regional meets each year, and other club sponsored meets. The H.H. Franklin Club offers a variety of resources to repair, restore, and/or maintain your Franklin. Enjoy the comraderie of our members who all appreciate the Franklin marque and will share that enthusiasm with you. As a 501(c)3 educational club the H.H. Franklin club has a variety of technical and historical resources available for club members and the public. Club members receive the award winning club magazine 'The Air Cooled News' three times a year, the club newsletter 'The Franklin Service Station' four times a year, and the Franklin Registry of all members and Franklin cars around the world. As a member you will also receive access to our Members Only section on the web which includes:
What's New on the Web and News
Do you have news or information (or corrections) for your Franklin Club website?
Click here to send mail to the webmaster at "Webmaster@Franklincar.org"
---
What's New on August 10?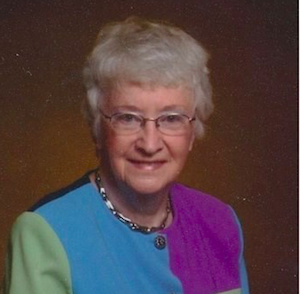 We sadly note the passing of Lynda Johnson on Saturday, July 30th. Lynda was the wife of Charles "Chuck" Johnson, long time member and past club president. Go to the News page or click here for more information.





Updated on August 5.
Midwest Maryland Meet. "M3" Fall Meet September 29 to October 2 Flyer and Registration form are available on the News/Midwest page, or click here.
---
A compilation of all of the scanned Franklin and related publications in the Franklin club library are available for members on thumb drive or portable storage media from the club librarian.
Email the librarian at library@franklincar.org
Updated on August 3.


Just during the Trek, and until August 14, order Franklin apparel from our Pop-Up store. Click here to see what's available.
Updated on July 21.
Miscellaneous Franklin Parts for sale. Look at the new ad for 10-C Hoods, running board, Steering column, Gas pick up, Dashboard for 10-C?, Overdrive unit for 1932 era Car, and more. Go to the Forsale/Parts page or click here.
Updated on July 19.






For Sale. Series 12 Coupe. For more information, go to the For Sale page, or click here.



Updated on July 18.
Midwest Region Spring Meet Photos. View some photos of the recent Midwest meet in Winona, Minnesota. Go to the Pictures page or click here.
Updated on July 8.
Franklin Line. The Spring issue of the Midwest Region's newsletter, the 'Franklin Line" is now on line for your viewing pleasure. Go to the News/Midwest page or click here.
Updated on July 7.
Just added to the Members Only page: Search for tech tips from the John Burns columns. The John Burns column appeared in the Air Cooled News from 1955 until the mid-1990's. Early issues were written by the late John Burns, a prominent engineer at the Franklin company. (Click here for John Burns bio.) He responded to technical questions submitted to the ACN. Later, questions and issues were handled by Franklin engineers and experts, as well as tips and suggestions which were submitted by members. Go to the Members Only page, or click here to search the John Burns columns.
Updated on May 28.
Franklin Service Station. The May issue of the Service Station is now on line. Go to the Members Only/Service Station page or click here.
Updated on May 18.






For Sale. 1914 Franklin Series 4 Touring. For more information, go to the For Sale page, or click here.









---
Welcome New Club Members
---
Jamie Brewer
Tuscaloosa, AL
----------
|
|
|
Dick and Ann Bilharz
Manlius, NY
----------
|
|
|
James T. Snyder and Georgette Gonzales-Snyder
Fayetteville, New York
----------
|
|
|
Chuck and Amy Mcclain
Sturgis, Mi
----------
|
|
|
Mason and Alaina Polston
McPherson, KS
----------
|
|
|
Wayne and Sharron Kinne
Beaverton, MI
----------
|
|
|
Donald Winzer and Nuthagon Paisankinkhuntod
Decatur, GA
----------
|
|
|
Robert Traylor
Tucson, AZ
----------
|
|
|
Edmund and Kate Chapman
Yoder, CO
----------
|
|
|
Scott Bowen
Santa Ana, CA
----------
|
|
|
Stuart and Kathie Duguid
Harper Woods, MI
----------
|
|
|
Franklin Vintage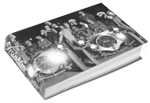 Franklin Vintage — An elegant photo book with text by Sinclair Powell. Buy the book.
Banner image: Andy Wittenborn