The H. H. Franklin Club, Inc. is a non-profit membership organization devoted to the preservation and exploration of the H. H. Franklin Manufacturing Company history and its effects on the history of the automobile.
The H.H. Franklin Manufacturing Company of Syracuse, NY built America's most successful air-cooled automobile, with its first innovative air-cooled motorcar in 1902 and continued production until 1934. Of the 150,000 Franklins built between 1902 and 1934, it's estimated that about 3,700 have survived.
---
Happy New Year to all Franklin Owners and Enthusiasts!
As we welcome in 2022, I think we are all glad to have 2021 behind us and look forward to returning a more normal year in 2022. It certainly appears that 2022 will be filled with many great Franklin Club events. I encourage everyone to visit this website on a regular basis to keep up to date with Club activities and news. We can look forward to the next issue of the Franklin Service Station which will be in the mail in the not to distant future thanks to the great work of Bill Woodcock. Now is a good time to put your Franklin stories in writing and send them to Alex and Jeryl for inclusion in upcoming issues of the ACN. Don't forget that donations can be made to the club at any time of the year and are always greatly appreciated. Finally, don't forget to renew your membership.
Regards
Bob Cornman
---
Become a Member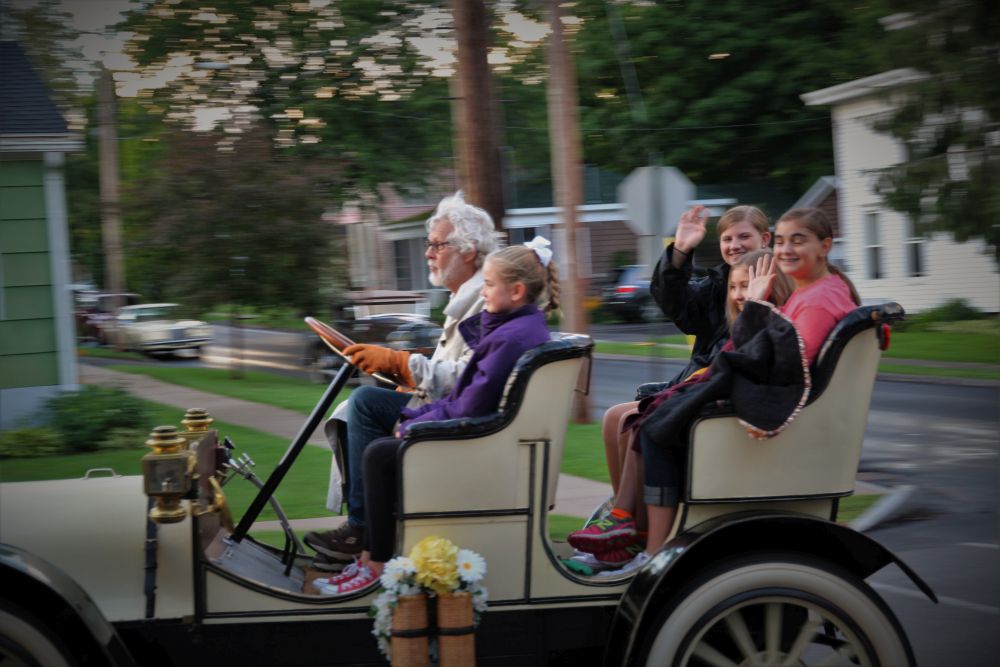 Join TODAY and enjoy the many benefits of belonging to our club. Tour with other Franklins at the Trek, the Westrek, the two Midwest Regional meets each year, and other club sponsored meets. The H.H. Franklin Club offers a variety of resources to repair, restore, and/or maintain your Franklin. Enjoy the comraderie of our members who all appreciate the Franklin marque and will share that enthusiasm with you. As a 501(c)3 educational club the H.H. Franklin club has a variety of technical and historical resources available for club members and the public. Club members receive the award winning club magazine 'The Air Cooled News' three times a year, the club newsletter 'The Franklin Service Station' four times a year, and the Franklin Registry of all members and Franklin cars around the world. As a member you will also receive access to our Members Only section on the web which includes:
So join us and help preserve the heritage of these fine cars and the historic air-cooled technology pioneered by the H.H. Franklin Company.
What's New on the Web and News
Do you have news or information (or corrections) for your Franklin Club website?
Click here to send mail to the webmaster at "Webmaster@Franklincar.org"
---
What's New on January 8?
Franklin Wanted. Help a new club member find a 1926 or earlier car. For more information, go to the For Sale/Car Wanted page, or click here.
Updated on December 2, 2021



FOR SALE: 1929 Franklin 137, 7 passenger, dual windshield Touring. For more information, go to the For Sale page, or click here.





Updated on December 1.
For your browsing the Midwest Region's newsletters, the Lines, for 2020 and 2021 are now available. Go to the News/Midwest page or click here.
---
We sadly note the passing recently of club member Charles Sullivan of Bolingbrook, IL.
---
For your browsing, Air Cooled News magazines have been added in the Members Only section through issue #200, Fall of 2020.
---
Welcome New Club Members
---
Patrick and Mary Kondrat
Longboat Key, FL
----------
|
|
|
Miles Moffatt
West Stockbridge, MA
----------
|
|
|
Brian and Korrine Roth
Higganum , CT
----------
|
|
|
Frank and Jamie Green
Chino Valley , AZ
----------
|
|
|
Richard and Carolyn Jolly
Hanover, Ont., Canada
----------
|
|
|
Jeff and Stefanie Duguid
Viera, FL
----------
|
|
|
Simon and Barbara White
Winter Garden , FL
----------
|
|
|
Austin Cox
Woodway, WA
----------
|
|
|
James and Agnes Forshey
Placerville, CA
----------
|
|
|
William Ellis
Wellesley , MA
----------
|
|
|
TJ McMahon
Buffalo, NY
----------
|
|
|
Greg Zimmermann and Jennifer Chew
Bedford, NH
----------
|
|
|
Jean Vitte
Maison Rouge, Ile-de-France
----------
|
|
|
Eric and Tara Macleod
Battle Creek, MI
----------
|
|
|
Paul Brook
Appleby in Westmorland, Cumbria,
United Kingdom
----------
|
|
|
Franklin Vintage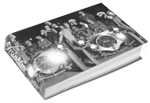 Franklin Vintage — An elegant photo book with text by Sinclair Powell. Buy the book.
Banner image: Andy Wittenborn